As of Thursday, October 15th….. DRIVING RANGE is CLOSED for the season.
Course will be CLOSED Sat., Oct. 24th, Sun., Oct. 25th and Mon., Oct. 26th due to family commitments.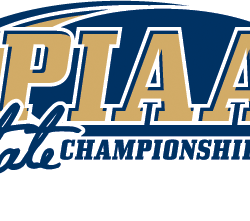 Current COVID-19 procedures:
Tee times are REQUIRED.  Please call 814-725-5009 for availability.
Social distancing must be practiced at all times. Even out on the course.
Clubhouse is closed. Payments can be made over the phone or at check-in window.
Credit card payments PREFERRED.
Two people may now share riding carts, but are not required to.
No Touch Golf – Flagsticks will remain in the hole and are not to be touched. Foam will be placed in cups so you will not have to reach your hand in to retrieve your ball. Benches, ball washers and rakes have been removed.
Take out service will be available for limited food and beverage items. Health and safety guidelines will be followed.
Upon completion of your round, please return carts to designated area and dispose of trash. Carts will be sanitized after each use.
Congregating before, during or after your round is prohibited. We apologize in advance for any inconvenience any of these rules may cause; however, we need to keep safety our number one priority and abide by the rules of the state.
Let's enjoy being outside and try to make the best of these unusual circumstances. Thank you!
Green Meadows Golf Course is located in the beautiful wine country of North East, PA, along the shores of Lake Erie.  Our 18-hole, public golf course is a well-manicured, par 71 layout with four sets of tees.  The course provides challenge, yet is suitable for any age and skill level.  A grass tee driving range is available to fine tune your game.  Food options for take out service — hot dogs, snacks, pop, water, Powerade & beer/malt beverages.  (The following ARE NOT CURRENTLY AVAILABLE due to COVID-19 restrictions — Other amenities include a fully-stocked pro shop competitively priced, locker and bag rooms, and a picnic pavilion.)
Hours of Operation:  8:30am – 7:00pm